Nathan Johnson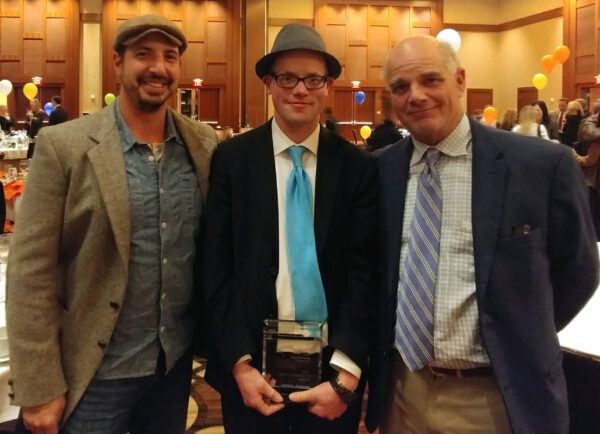 Nathan Johnson, is a young man who has not let his disabilities define him. He persevered through many heart surgeries as a child. When he was older, he struggled in school and was unable to maintain jobs for long periods of time.
When he came to Building Value, Nathan did not have access to transportation and had lived in group homes for 11+ years. He would take the bus to and from work every day.
He would start arguments, steal lunches, talk back to supervisors, and even leave jobs unfinished. However, David Daniels recognized Nathan's ability to stay focused only when tasked with organizing things as opposed to cleaning or fixing. This caused a huge turnaround for him.
As a result of his time at Building Value, he found outlets for his anger, developed necessary skills, and was able to turn his life around. He has been proudly working at Walmart for more than two years. "Building Value– it made me a better person…It's like one of the best places in the world because it made me a better person."
Nathan received the Upward Mobility Award at the 2017 Brighter Futures Celebration!