ReUse-apalooza 2018!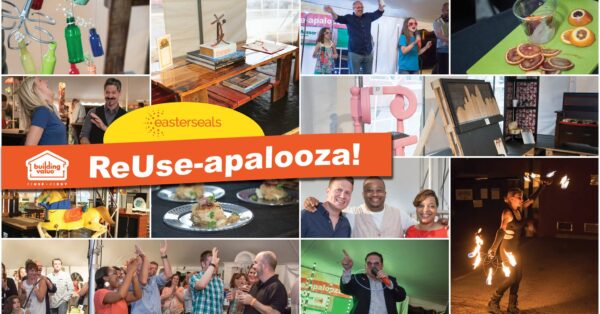 This is the Greater Cincinnati event you don't want to miss! This evening celebrates sustainability with unique live entertainment, local bites and brews, and a wide variety of creatively re-purposed furniture and home décor.
Friday, May 18, 2018 
7:00 p.m. – 11:00 p.m.
4040 Spring Grove Ave, Cincinnati OH 45223
Check out the Facebook page to learn more and to invite your friends.
This year we're improving your experience with mobile bidding! That's right, from the comfort of your phone, you'll be able to bid on your favorite upcycled chair or fabulous piece of wall art! Entertainment will include a live DJ and a return of the Lip Sync Battles, as well as a Living Statue, origami artists, award-winning magician Brett Sears (who blew people's minds last year), and jugglers from Cincinnati Circus. And of course, the Designer Challenge, Cincinnati's craziest and craftiest auction.
Early Bird prices expire April 15!