DIY Workshop: Garden Shutter Light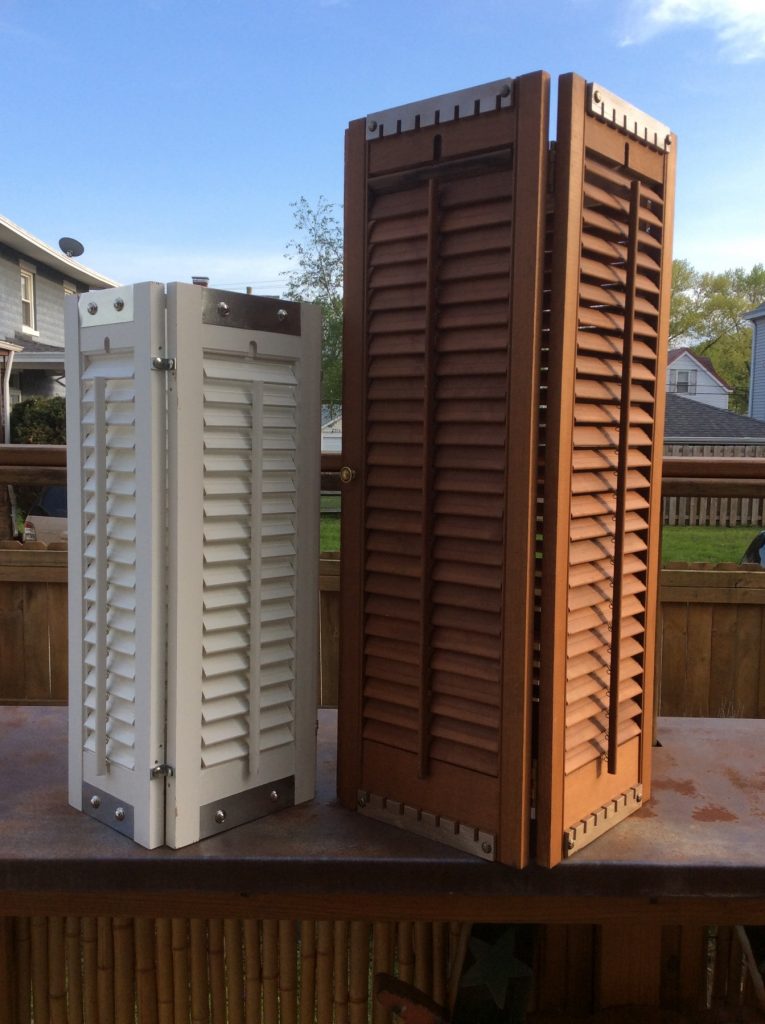 WHEN: Thursday, June 13 | 6 – 7:30 pm
WHERE: Building Value | 4040 Spring Grove Ave | Cincinnati, OH 45223
COST: $40
Add a touch of warmth to your home or outdoor seating area with this adorable garden shutter light! This on-trend design provides a soft, ambient light while adding to your overall décor. Best of all, you won't be able to buy this design in stores! So impress your family and friends – tell them YOU made it!
Our Building Value DIY Workshops include all materials and tools. No previous woodworking or power tool experience is necessary.
About Our Instructor
Chrissy Lipp works in the construction field by day, but describes herself as a "thrift repurpose-eur" in her free time. Chrissy loves finding second-hand treasures and giving new life to previously discarded gems. She enjoys combining unrelated elements to create unique, eclectic ARTifact conversation pieces with funk and style. Chrissy was one of our featured artists at this year's AMORE designer challenge.