Do you have what it takes for the Designer's Challenge?
The Designer Challenge is a silent auction of home décor, furniture, and art. Professional, amateur, individual and group designers create these silent auction items out of salvaged materials, and donate them to the event. The designers whose items receive the highest bids receive cash prizes. The funds raised in the auction support Easterseals workforce development programs like Building Value, which give chronically un or underemployed individuals a second chance. The Designer Challenge celebrates the beauty inherent in second chances, and your contribution provides vital support to neighbors striving to reclaim their lives.
Visit the Facebook Event page for ideas, and invite your friends!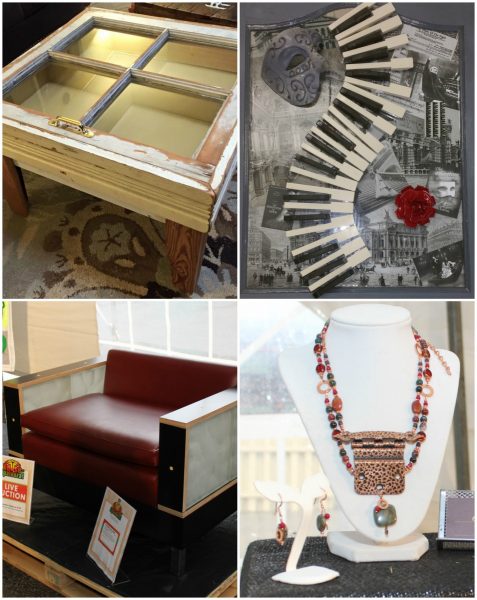 Registration opens on March 3, and will remain open until April 20. The ReUse-apalooza! Designer Challenge is our eccentric and earth-centric annual contest where local artists create original and unique masterpieces for the home out of practically anything and everything! Put your design skills to the test creating furniture, art, and home decor out of predominantly salvaged materials.
NEW THIS YEAR: Mobile bidding! That's right, from the comfort of your phone, guests will be able to bid on their favorite upcycled chair or fabulous piece of wall art! Bidding will open a full week before ReUse-apalooza, so there will be lots of time to drum up interest in your event.
Teams or individuals, professional or amateurs are all encouraged to participate. All creations are auctioned off at ReUse-apalooza, with funds raised going to support Easterseals workforce development programs that break down barriers to employment and break the cycle of poverty.
Guidelines:
All pieces must be made from a majority of reused or repurposed items.
Suggested categories include: light fixtures, wall art, furniture, décor.
Each designer, or team of designers, receives up to $125 credit at Building Value for products used in each design. Restrictions may apply, and store credit must be used by May 5.
All designs must be finished by May 6, with a high-quality photo submitted, for inclusion in the mobile bidding platform.
Items must be delivered to the Building Value store by May 12.
Items will be auctioned at ReUse-apalooza! with all proceeds benefiting Easterseals programs, including Building Value.
There are still plenty of sponsorship opportunities and other ways to get involved with ReUse-apalooza. Contact Jackie Sulfridge to learn more!