Building Value Selected as 1% for the Planet Launches SEED Ohio
1% for the Planet Launches SEED Ohio
Program Supports Statewide Environmental Efforts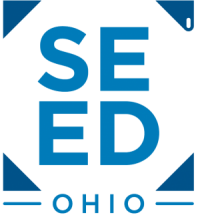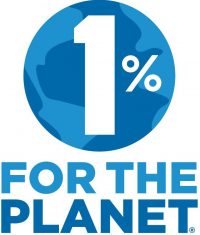 CLEVELAND, August 16, 2017 — 1% for the Planet has announced the launch of SEED Ohio, a new and exciting way for people to easily and quickly give to the environment with tangible local impact.
SEED (Solutions Elevating Environmental Donations) launched as a regional pilot program and is currently seeking supporters who are passionate about protecting the planet. The program benefits a vetted group of Ohio-based nonprofits that will be supported through one donation divided equally. SEED Ohio beneficiaries include:
Current environmental funding is lagging, both in the U.S. and Ohio. Only 3% of philanthropy in the U.S. goes to environmental causes — a percentage similar to that of Ohio. Ohio grapples with a variety of environmental issues including one of the worst air quality rankings in the country.
SEED Ohio's environmental giving platform is personal, immediate and trackable. One simple donation to SEED Ohio will create real environmental impact across the region through the work of established nonprofits. Donors can directly affect six critical issue areas: water, land, food, wildlife, pollution and climate change. For example, a $20 donation will provide a habitat for three fish, capture nine gallons of stormwater runoff, reduce 300 lbs. of CO2 emissions, divert 3.8 lbs. of waste from local landfills and enable the certification of 1.90K lbs. of organic non-GMO  produce.
"We believe that Ohio's natural wonders are worth protecting and preserving for future generations," says Kate Williams, 1% for the Planet's CEO. "The state's robust environmental assets enrich our personal and professional lives in countless ways."
Cincinnati's Building Value, a social enterprise powered by Easterseals, was selected as a beneficiary in recognition of its commitment to reducing landfill waste. Building Value is a deconstruction firm and resale store. Crews carefully preserve salvageable materials from homes being demolished or renovated, and then offer the items and materials for sale to the public. Since its founding in 2004, Building Value has diverted 5,000 tons of materials from local landfills.
Changemakers can "plant the seed" today to grow solutions for tomorrow by joining the movement — what will you leave behind? For more information about SEED Ohio, visit: www.seedohio.org.
About 1% for the Planet
1% for the Planet is a global organization that connects dollars and doers to accelerate smart environmental giving. We recognize that the current level of environmental giving — only 3% of total philanthropy — is not enough to solve the most pressing issues facing our planet.
Started in 2002 by Yvon Chouinard, founder of Patagonia, and Craig Mathews, founder of Blue Ribbon Flies, our members have given more than $150 million to environmental nonprofits to date. Today, 1% for the Planet is a network of more than 1,200 member businesses, a new and expanding core of more than 120 individual members and thousands of nonprofit partners in more than 40 countries. www.onepercentfortheplanet.org