Sam was driving home when the other driver pulled into his lane unexpectedly, veering into his side in the middle of the intersection.
"I was surprised the airbag didn't pop out," Sam insisted. "She hit me pretty hard."
After the accident Sam felt numb, and his side hurt. He was shaken up, but he was okay. His car was another story.
"It messed it all up pretty much. To the point that," Sam sighs. "I couldn't even drive it."
One week into his pre-apprenticeship with CinFab, through no fault of his own, Sam was in danger of losing his job.
With his car gone, Sam didn't have many options for getting to work. Taking the bus would require Sam to leave the house by 3AM, a full two hours before his shift started. With no car he could borrow, he had no choice but to depend on ride share services if he wanted to get to work. The costs quickly added up, and before long Sam was running out of money.
When David Daniels, Workforce Development Manager for Building Value, found out about Sam's situation, he stepped in to help. He started picking Sam up for work, and Messer chipped in by paying for his Uber rides. Sam was able to get to work, but the situation wasn't sustainable. He needed a car.
Serendipitously, David Daniels discovered that a vehicle from Wheels Transportation Inc. had suddenly become available. Wheels Transportation Inc. is a local nonprofit that reconditions donated cars for people facing critical transportation issues. Reggie, another Building Value trainee, was next in line to receive a vehicle, but determined the truck, a Dodge Dakota, was too big for him. So he decided not to go through with the deal. It was one of Wheels' nicer vehicles, it wouldn't be long before someone else took it.
Building Value leadership reached out to Wheels Transportation Inc. and told them about Sam's situation. They knew this was an essential opportunity for Sam. Because transportation issues are so prevalent in Cincinnati, this high demand creates a backlog for these essential services. With any luck, they hope to have the details sorted out by May 20th.
"Normally he would have time to figure it out. He's not in that situation, so we're going to do something to help him out," affirmed David Daniels. He is also looking into contingency funds to help with the cost of ownership. Whatever they need to do, Sam's success story is going to get back on track.
As of publication, Building Value's leadership team is anticipating they will have the car secured for Sam within the next week. Subscribe to Building Value Bulletin to receive updates on Sam's story.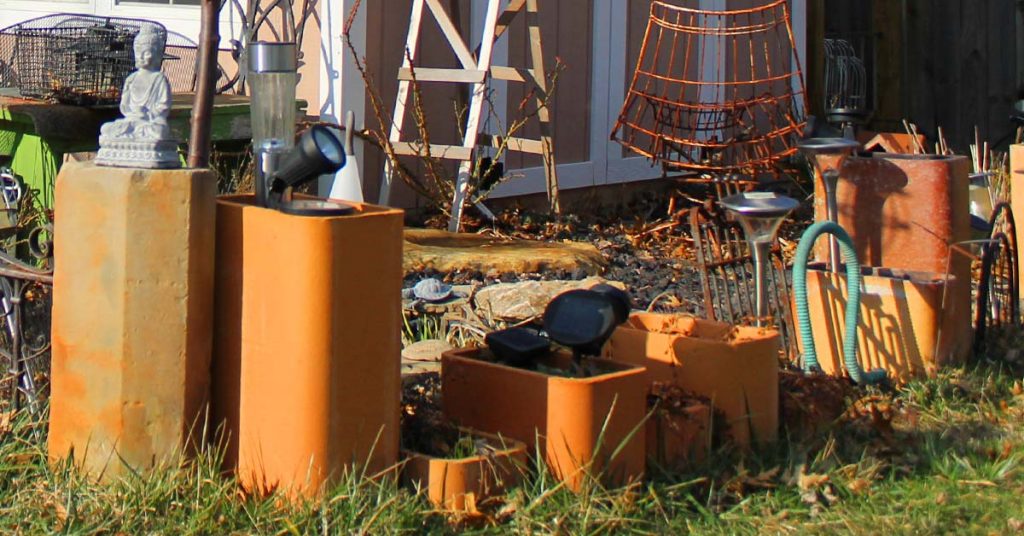 You don't need to be an expert to find a great deal at Building Value. Residents of Cincinnati's Northside neighborhood and beyond know Building Value as the first place to turn for gently-used refrigerators, beautiful reclaimed windows, and locally hand-crafted cabinets.
For Cincinnati thrifting experts, Building Value is also a hidden gem for antiques and unique décor. Two of Building Value's biggest supporters (and most successful treasure hunters) shared their insider tips for finding gold at Building Value. Read more and see pictures of their favorite discoveries below.
Carol and TJ's insider tips for shopping at Building Value
1. Chart a course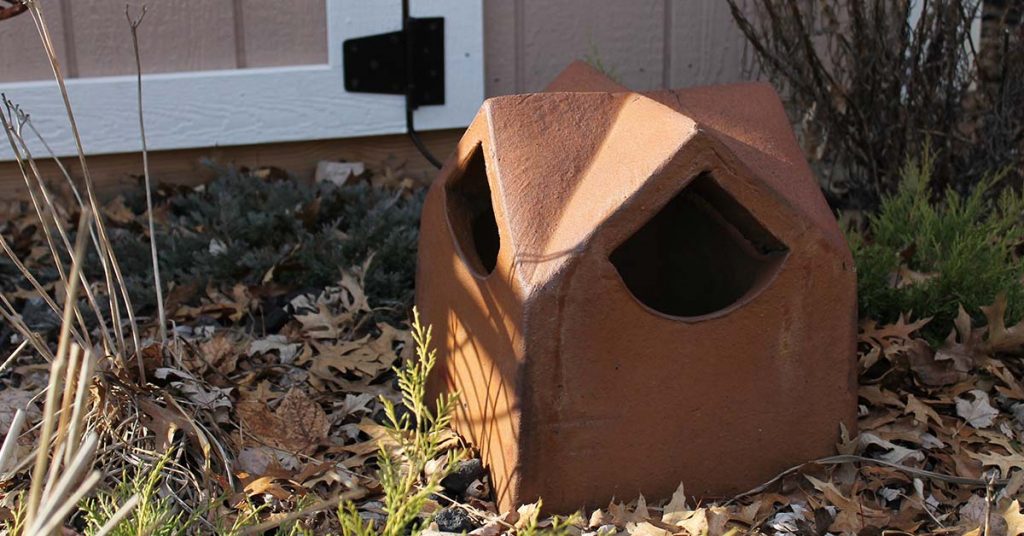 Carol and TJ always begin their search to the right of the register, making the architectural treasures their first stop before circling back through the appliances, doors, and lumber.
2. Choose different days of the week to visit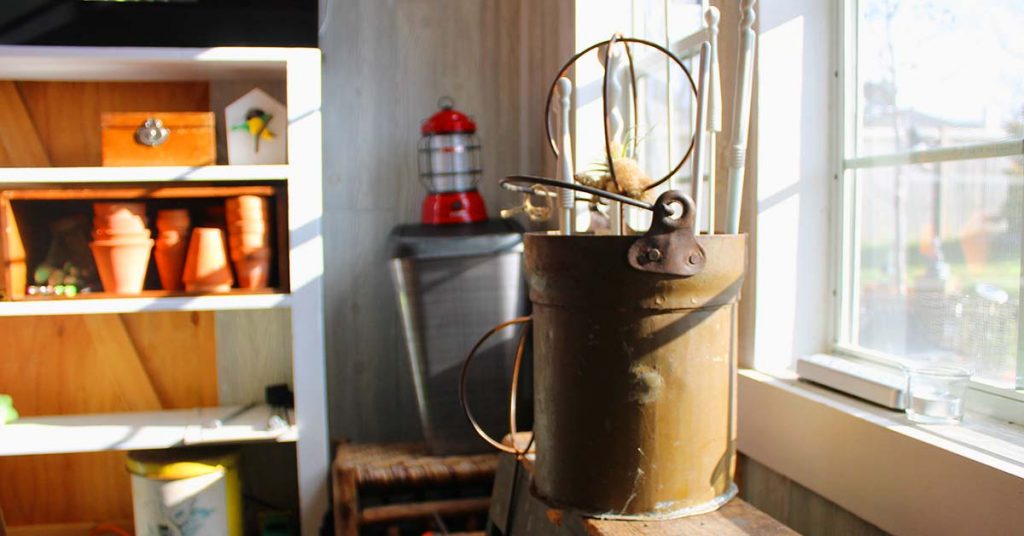 New merchandise comes in to Building Value all the time, sometimes multiple times per day. If you only visit on Saturdays, you are missing out on many of the best items the social enterprise receives each week.
3. Keep an open mind.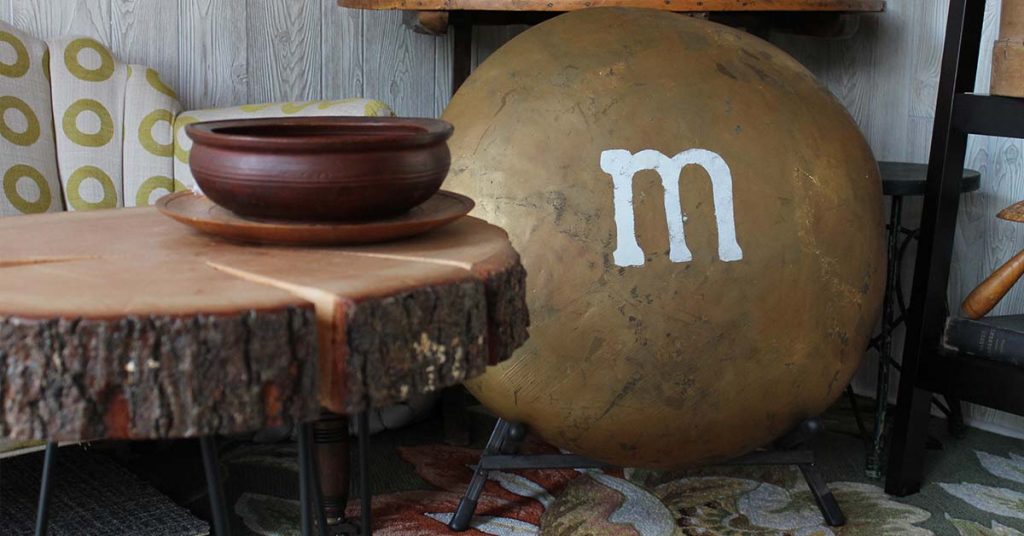 Carol and TJ both agree that their best discoveries come when they aren't looking for anything specific. Perhaps their favorite find, an oversized metal M&M, seemingly fell into their lap during one of these visits.
"I was holding the door open for a guy who was coming in with something wrapped up in a sheet, and it looked heavy," TJ recalls. "The guy said I'm donating this, my boss told me to drop it off here and left."
4. Use your imagination.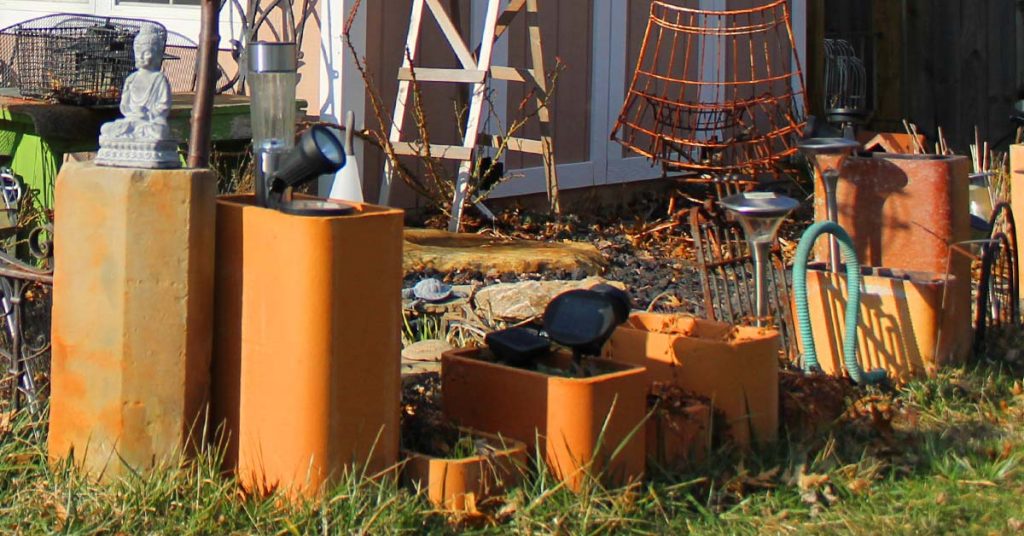 Many items can have creative new uses beyond their original purpose, like the terracotta pipes that TJ and Carol turned into planters.
5. Don't skip the yard.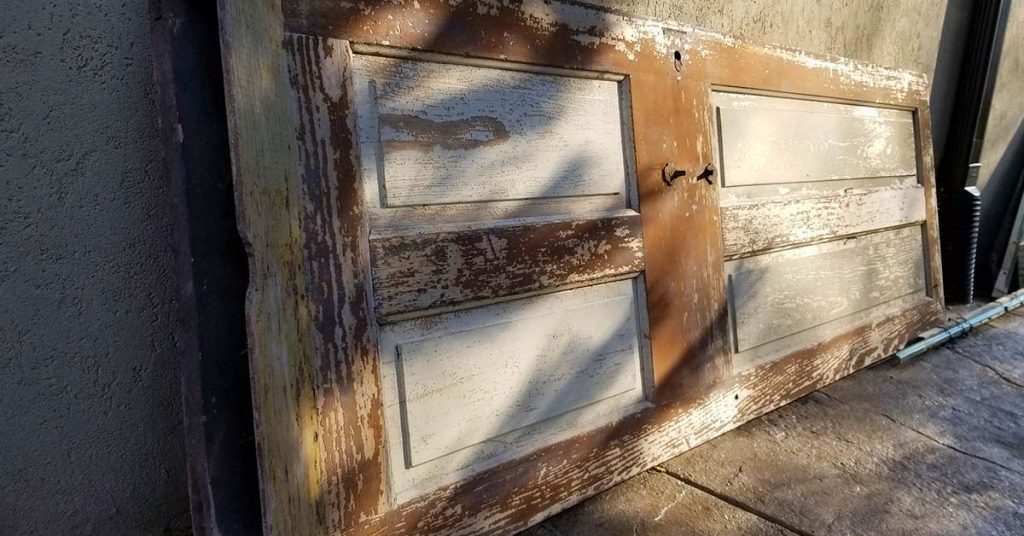 The next time you visit Building Value, ask a sales associate to show you to the back lot. The outside lot has a great collection of stones, claw foot bathtubs, and granite countertops.